Celebrating the Icograda Design Education Manifesto 10-year Anniversary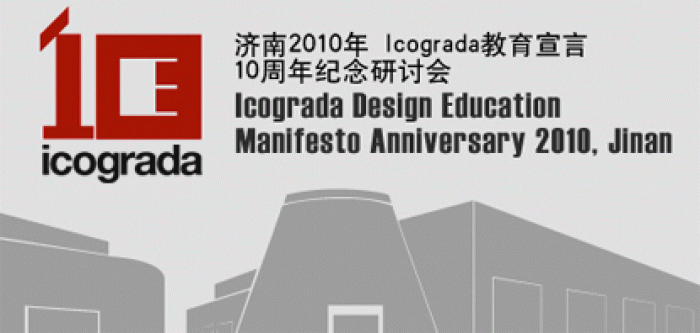 22.09.2010 News
Montreal (Canada)
- This year marks the 10-year anniversary of the Icograda Design Education Manifesto. The will be hosted by
Shandong University of Art and Design
from 1-4 November 2010 in Jinan, China.
The event includes pre-conference workshops, exhibitions and a two-day conference. The conference will explore East and West reflections on the future of design education from both the perspective of distinguished educators and industry leaders.
To commemorate this milestone, Icograda is updating the . As part of the Jinan program, co-chairs Prof.
Ahn Sang-Soo
, Head of Graphic Design at (Korea) and
Audrey Bennett
, Associate Professor of Graphics at Rensselaer Polytechnic Institute in New York (United States) will engage participants in a workshop to collaborate in updating the Icograda Design Education Manifesto.
Registration is open

Icograda members and the wider design community are invited to attend the celebrations.
Visit the event website
for further details on the event and to register.
---
For more information, please contact:
Diala Lada
Projects Manager
Icograda Secretariat
E:
dlada@icograda.org
About the Icograda Design Education Manifesto
The
defines Icograda's position on design education. The Manifesto was developed as a collaboration by a geographically, politically, economically, culturally and socially diverse cross section of the design education community, including individuals from Brazil, China, Germany, India, South Korea, the Netherlands, South Africa and the United States. The document was translated into ten languages and presented at
Oullim
, the Icograda Millennium Congress in Seoul.