DESIGN VICTORIA RELEASES RESOURCE FOR DESIGNERS, 'THE CASE FOR EXPORT'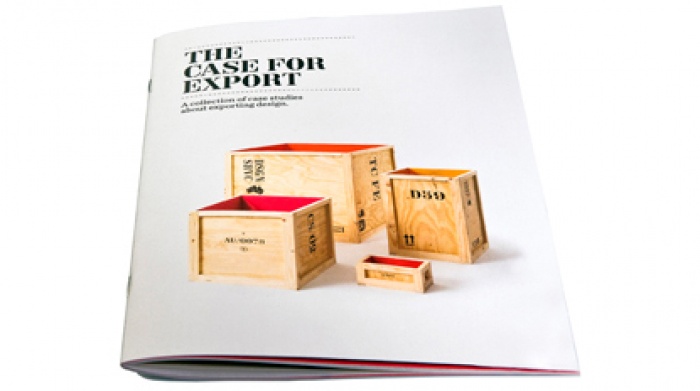 28.06.2009 News
Melbourne (Australia)
- A new publication for Victorian designers, The Case for Export, developed by Design Victoria in collaboration with Austrade, Australian Institute of Export, Australian Graphic Design Association, Design Institute of Australia and Swinburne University of Technology, was launched by the Minister for Innovation, Gavin Jennings MLC, on 23 June 2009.
This resource provides a collection of case studies featuring emerging and established designers who share their learnings, positive and negative regarding their expansion overseas, while demonstrating the skills required to export design services.
Speaking at the launch, Design Victoria's Director, Michele Azzopardi, said exporting design, whether services or products, can be like taking a journey into the unknown. "Learning from the experiences of others, in particular the pitfalls to avoid in the process, is invaluable for those Victorian designers considering entering the export market."
"Designers have discovered the importance of knowing their limitations when dealing with overseas clients. One design group included in the guide explains that their ability to design a project does not extend to actually building the project. Although this division of tasks is perfectly achievable, they found it crucial that it be made explicit to overseas clients from the outset," Ms Azzopardi said.
One small Victorian design practice featured in The Case for Export, Qube Konstrukt, has delivered some large commissions for multi national companies. Janine Wurfel, Co-Director, said that for one fact-finding mission overseas they produced a book of their work titled 'Consort' and presented it to agencies in New York.
"Consort was conceived as our calling card and we received a lot of positive feedback from it. We had previously worked in the US so some of the new jobs that came after the trip with the book could be attributed to that."
Although eligible for assistance from the Victorian Government when they produced the book, Qube Konstrukt did not pursue it. "We're a hands on team. Getting the work done took precedence over filling out forms. We're more structured now to take on the administrative tasks. I think larger companies probably do that sort of thing better than smaller ones like us," says Wurfel.
According to Stan Roche, Senior Export Advisor with Austrade, you need to be extremely diligent when you are exporting your design services overseas. "You should know exactly who you are dealing with. This information is vital at a time when economies around the world are adjusting to a new economic order."
"Many designers dealing with overseas companies would be advised to first approach government departments. There are checks and balances we can make with information brokers. It's too late to act after money has been lost," said Mr Roche.
The Case for Export is available to download at:
www.designvic.com/thecaseforexport
The Case for Export complements a range of How to Kits - publications and online resources for the design sector and Victorian small to medium enterprises.
---
For more information or images, please contact:
Andrew Park
Manager, Marketing and Communications
Design Victoria
T: +61 3 9925 4192
M: +61 409 130 371
E:
andrew.park@designvic.com
W:
www.designvic.com
About Design Victoria
Design Victoria is a $15 million Victorian Government initiative delivered by RMIT University, which aims to drive design excellence - creating a more globally competitive design sector and developing innovative Victorian industries where design is a value driver underpinning competitiveness and export performance. Design Victoria delivers tailored seminars and workshops to increase industry's competitiveness, innovation and export performance.
www.designvic.com