DAVID GIBSON ANNOUNCED AS 2009 SEGD FELLOW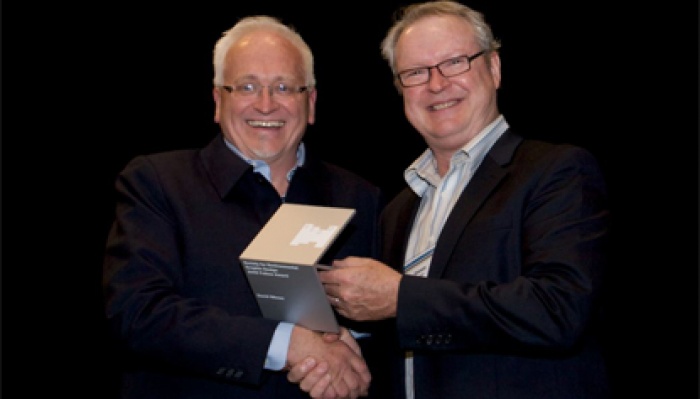 30.06.2009 News
Washington, DC (United States)
- The (SEGD), an Icograda Promotional Member, has announced David Gibson as the 2009 SEGD Fellow. Co-founder and managing principal of
Two Twelve Associates
, David is internationally respected for his user-centered approach to wayfinding and information design for public spaces.
The Fellow Award is the highest honor that SEGD bestows on its members. Fellows are selected for promoting the highest values in environmental graphic design, and significantly contributing to the direction and growth of the field.
David studied architecture at Cornell University, attended the Nova Scotia College of Art and Design, and received an MFA in graphic design from Yale University. He is a past president and board member of the Society for Environmental Graphic Design (SEGD), and recently completed his term on the National Board of the American Institute of Graphic Arts (AIGA). He is author of The Wayfinding Handbook: Information Design for Public Places (Princeton Architectural Press, 2009) and the Jersey City Observer blog.
David accepted his award at the SEGD 2009 Annual Conference & Expo, which took place 27-30 May in San Diego.
---
For more information, please contact:
Ann Makowski
Society for Environmental Graphic Design
T: +1 202 638 5555
E:
ann@segd.org
W:
www.segd.org
About SEGD
Founded in 1973, the Society for Environmental Graphic Design is the global community of people working at the intersection of communication design and the built environment. Through educational programs, research, and publications, SEGD's mission is to increase awareness of the environmental graphic design community, promote the importance of the discipline in establishing place, and continue to refine standards of practice for the field.