five quick-fire questions with svenska tecknare's in-house legal adviser åsa anesäter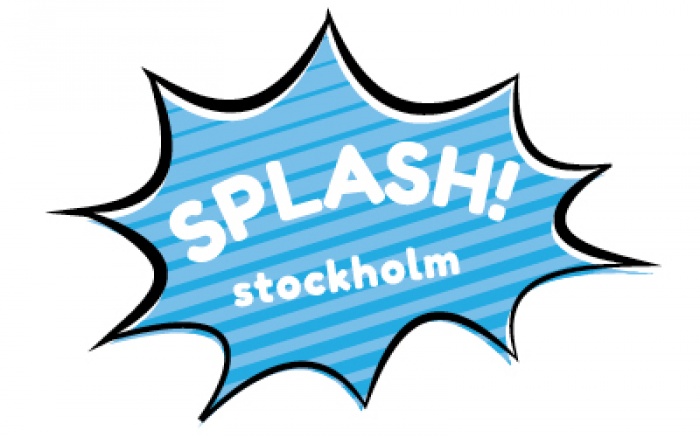 18.08.2015 Features
Photo credits: Jenny Gustafsson
Illustration credits: Tyra von Zweigbergk
Åsa Anesäter is a legal adviser with the Association of Swedish Illustrators and Graphic Designers (Svenska Tecknare). Together with her colleague Emma Jarl, the Association's negotiating guru, the two offer tips on how to meet clients and clarify the role of politics regarding the working conditions of members - one of the association's core benefits to members and why swedish designers want to be a part of Svenska Tecknare.

In conversation: Freelance journalist Daniel Golling and legal advisor Åsa Anesäter:

Daniel Golling: Should you always negotiate with a client?

Åsa Anesäter: I am obviously going to say that you should always negotiate and stand up for your rights, but there isn't always room to do this. The contractual balance between the creator and client is often distorted in favour of the client. As an individual, you're quite vulnerable, and the value of having a good relationship with a client and continuing to receive work from them can often be worth more to a designer in a longer-term perspective than winning on all counts when negotiating something in particular.
DG: What can be done about this lack of balance between designer and client you describe?

ÅA:
"It's not individual creators who need to stand up to the fact that the whole system is distorted. We need decent industry agreements and a change in the legislation. It's easier to make demands as an organisation,"

...and I have been part of a specialist group representing the Association of Swedish Illustrators and Graphic Designers at the Swedish Ministry of Justice in favour of amendments to the Swedish Copyright Act. Here, it's possible to influence things. At the moment, we're working on a study relating to the creator's position as a contractual party, which was commissioned by the EU Parliament.

DG: When is it time to negotiate?
ÅA: When conditions are unreasonable and the level of remuneration is too low, it's always time to point this out. You will then also notice whether there is scope for negotiating with the other party in such cases. Where there is a lack of willingness from the other party to reach an agreement, then you have to choose between either accepting the job under poor conditions or just simply turning it down. A large part of my job involves assisting members of the Association of Swedish Illustrators and Graphic Designers in negotiations and advising them regarding agreements and setting prices together with Emma, our other lawyer.


DG: Is there anything you would recommend should never be negotiated?
ÅA: Freehold should be avoided because the creator loses all the potential to earn more money for the use of the work. However, every situation must be handled in its own unique way, and all the sectors that our members work in function in different ways. The way a person exercises their rights as a cartoonist will differ considerably from the way in which a person's rights are sold as an illustrator in the advertising industry. If you do agree to freehold, then it's important to make sure that you are entitled to show what you have done in your own portfolio and on your own website.
DG: Is cultural or economic policy the most important thing for members of the Association of Swedish Illustrators and Graphic Designers?

ÅA: Some of our members receive scholarships and grants, and we work on the principle that an arm's length relationship should be maintained in connection with public cultural support. The public lending right programme is a form of political support for culture affecting another area of our membership. We are involved in this and conducting negotiations. But above all, our members are largely self-employed and are affected by economic policy. The social security situation is poorly adapted to our members, as health insurance, pensions and unemployment insurance don't take into account their special circumstances.

"Our chairman Lennart Eng said in this blog that 'our members don't take sick leave'. It's crazy that a profession can fall outside such an important system! This is something that we are working to change!"
splash! stockholm .
Svenska Tecknare ico-D Member page here.
Svenska Tecknare official website

here

.