widening the recruitment funnel to art and design schools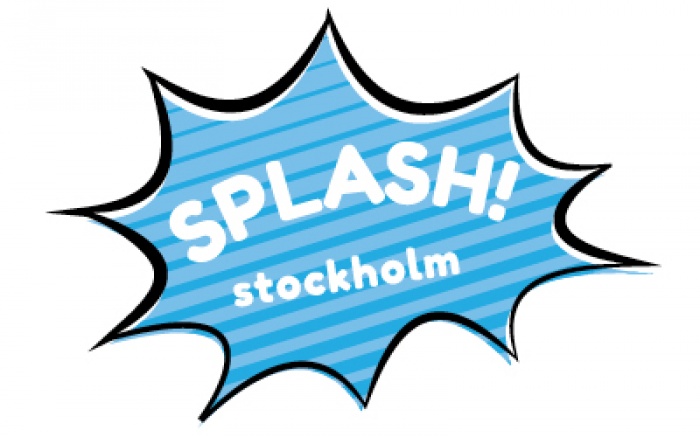 18.08.2015 Features
Karin Ahlin, President of Svenska Tecknare and project Manager of Deadline, with children participating in a Deadline workshop.
"We could meet these kids any day, but doing this right now, right here, in full view of politicians and media, sends a very strong message. We cannot accept that so many kids are indirectly excluded from this area, and we cannot accept that so few of our youngest barely have art class in school."
- Karin Ahlin, President Svenska Tecknare
It is the last week in June, typically a time when all Swedes go for their yearly vacation. But for about 35 000 of them, it's anything but vacation; instead it's the most busy week of the year. Every year, since 1968, Gotland (largest island in Sweden) has held the event Almedalen Week in Visby, a city with population less than 25 000. To say it is crowded is an understatement, it is the single most important Swedish gathering between politicians and interest organizations, filled with seminars, speeches, and other political activities.

This year, at the center of it all, was Karin Ahlin, President of Svenska Tecknare - the Association of Swedish Illustrators and Graphic Designers, with a group of 25 children, ages 6 to 10, in a workshop where they tried being art students. They built houses out of moving boxes, printed textiles with pears and star fruits, and much more. The workshop is part of a larger project, Deadline, which Karin manages for Svensk Form (The Swedish Society of Crafts and Design).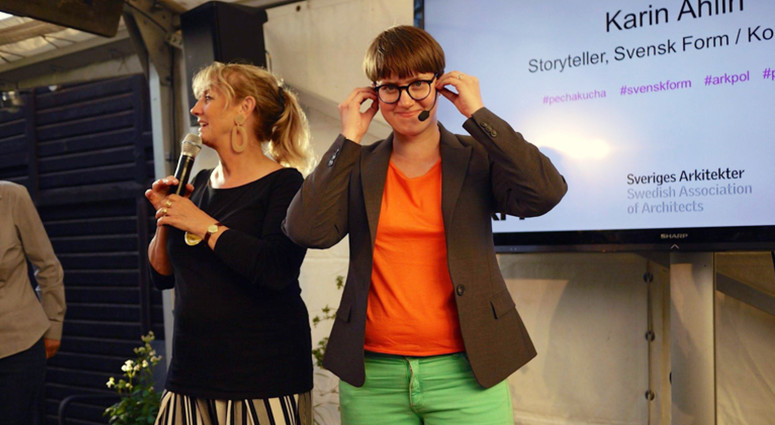 Karin Ahlin, President of Svenska Tecknare


When Svensk Form investigated who the students in the design-, art- and architecture schools were, they found a surprisingly homogeneous group.
"The typical student is a woman in her twenties, born in Sweden, grew up in Stockholm, and at least one of her parents have an academic background from fine arts or design. In short, the students didn't at all represent the breadth of people in Sweden, and notably almost entirely lacked immigrants."
Deadline is a project to improve that situation by widening the recruitment funnel to art- and design schools, to encourage applicants from a broader spectrum of people in Sweden to go for a career in design.

"The more voices heard and the more stories told, the stronger and more interesting the art and design world will be"

As part of the project, Karin tours all over the country, meeting young scholars, students and careers officers. She holds workshops and inspirational lectures and presents a candid, open view on the career where she tells all about her own crooked path into the world of design. "It's amazing meeting the scholars and answering their questions. So many of them are so interested and curious, but they have really no information at all," says Ahlin.

"To scholars, students and career officers, the design profession is as mysterious as something from a fairy tale. They crave down-to-earth information on what it is, how one applies to an art school, and what life could be after graduation."

"To make things even worse, the aesthetic subjects in schools have been cut down drastically in the last years. This is a threat for the future as the country loses creative power in all fields. If you cut down on this part of the education, it will have severe consequences."

"That is why we hold the workshop prominently here in Almedalen," Ahlin says.


splash! stockholm .
Svenska Tecknare ico-D Member page here.
Svenska Tecknare official website here.
Svensk Form official website here.
Karin Ahlin is the newly elected Chairman/President of Svenska Tecknare, the association of Swedish illustrators and graphic designers. She is known not only for her workshops, lectures, animations, films and children's books, but also her training at schools and businesses in the art and importance of storytelling. She also teaches visual pedagogics at Konstfack and holds inspirational lectures for Svensk Form.

Jenny Gustafsson is the Communications Officer Svenska Tecknare.