Font designers invited to sell at Zurich's first font market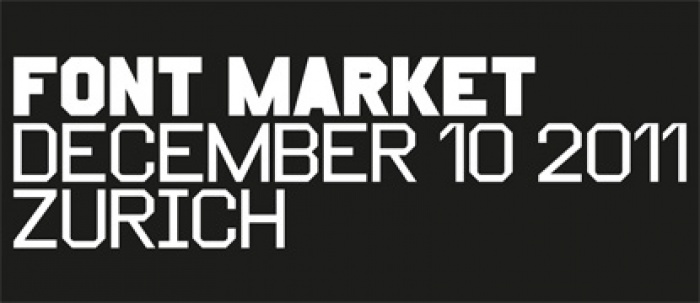 07.11.2011 News
Zurich (Switzerland) - The first ever font market will take place in Zurich on 10 December during Dezember Bucher 2011. Font designers from Switzerland and abroad are invited to sell their own fonts, catalogues, and posters. European font designers are invited, enabling them to benefit from the excitement of mutual exchange and to present a unique, colourful array of products to a large and interested public.
The font market is part of Dezember Bücher 2011, a month-long pre-christmas sales event that is being mounted for the fourth time to foster and promote Switzerland's diverse range of publishers and imprints. Some 50 Swiss publishers have been invited to make a selection of 12 titles from their programme and to sell at the market.
To apply, please contact Michel Fries no later than 15 November 2011.
Font market details
| | |
| --- | --- |
| Date: | Saturday 10 December 2011, 11:00-24:00 |
| Venue: | Dezember Bücher, Bleicherweg 21, 8002 Zurich |
| Booth: | Sellers are provided with a table (1 x 1 m), chair and electric outlet |
| Sales: | 12:00-24:00 by participants themselves with their own staff |
| Cost: | Participation is free, no rent is charged, no fees are levied |
| Publicity: | Font designers use their own channels to advertise the event |
| Space description: | In the heart of Zurich's banking district, on the ground floor loft with large show windows in an office building. |
---
About Michel Fries
Michel Fries is a graphic designer in Zurich and the co-publisher of Benzin, Young Swiss Graphic Design (2000) and Super, Welcome to Graphic Wonderland (2002).
michel@font-market.ch