Hamba kahle, Madiba: Icograda Tribute to Nelson Rolihlahla Mandela (1918-2013)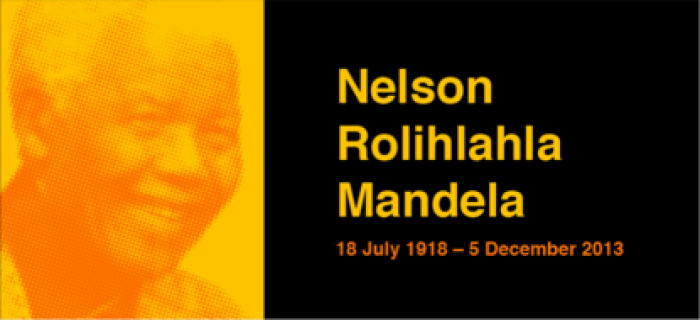 05.12.2013 News
"It is a sad day for the world to lose such a great man, but also a day of pride that he walked among us. He will remain a symbol of courage and wisdom forever for all humanity"
– Iva Babaja
Icograda President 2013-2015
It is with great sadness, but also with much gratitude, that the international design community bids farewell to Nelson Rolihlaha Mandela who passed away on 5 December 2013. Madiba, as he is warmly called in his native South Africa, inspired not only his fellow countrymen, but also the rest of the world with his unwaveringly courageous and selfless defense of human rights. Most importantly, he showed present and future generations that individuals have the power to enact change for the good of humanity.
The Mandela Poster Project
In May 2013, a pair of South African designers launched a celebration of the life of Nelson Mandela and his contribution to humanity, by collecting 95 exceptional and originally designed posters from around the world, the Icograda endorsed
Mandela Poster Project
(MPP). In doing so, the founders aimed to facilitate broad international participation and to collect a rich, narrative collection of posters, which represent the value system that Mandela's legacy brought to the world.
The Mandela Poster Project Collective (MPPC), consisting of 11 international volunteers, collected more than 700 poster submissions by designers from more than 70 countries. The contributors agreed to donate their posters to the
Nelson Mandela Children's Hospital Trust
and to allow the Trust to exhibit and reproduce limited copies as part of its fundraising programme to establish Africa's third dedicated paediatric hospital in Johannesburg – Mandela's final legacy wish.
"
Madiba carries across the concept of humanity and selflessness, which we wanted to convey through this project
," said Mohammed Jogie, co-founder of the project. Ithateng Mokgoro, fellow project volunteer explains further, "
The creative community is known to be sensitive and responsive to social needs and giving freely of their time to valid causes such as this project in the spirit of 'ubuntu'
."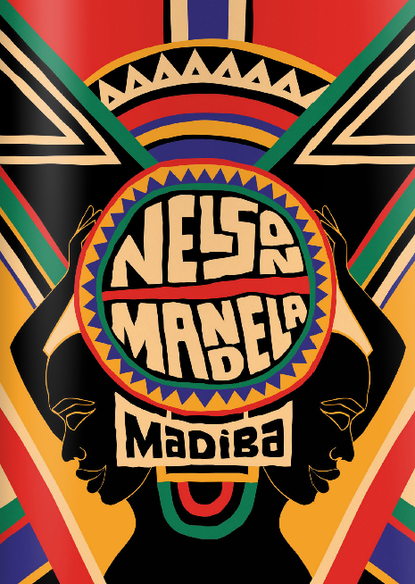 An admirable man, by Ana Paula Caldas (Mexico)
Mandela Poster Project 95 Collection
The Collective curated the more than 700 submissions and 95 posters from 37 countries were selected based on their narrative relevance to form part of the
Mandela Poster Project 95 Collection
, representing 95 years of Mandela's life.
The 95 Collection first went on
public display
in honour of 2013 UN Mandela Day and by the end of December 2013, the
Mandela Poster Project 95 Collection
will have been exhibited at 11 venues in South Africa as well as in Barcelona, London and Montreal in physical and digital formats.
Icograda honours Nelson Mandela's lifelong battle for human rights and the betterment of the human condition. He remains paradigmatic of the power of an individual to positively impact the world.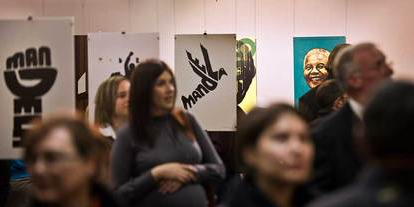 Inaugural Mandela Poster Project exhibition (South Africa)
Photo courtesy of Ben Curtis.