ico-D mourns the loss of victor margolin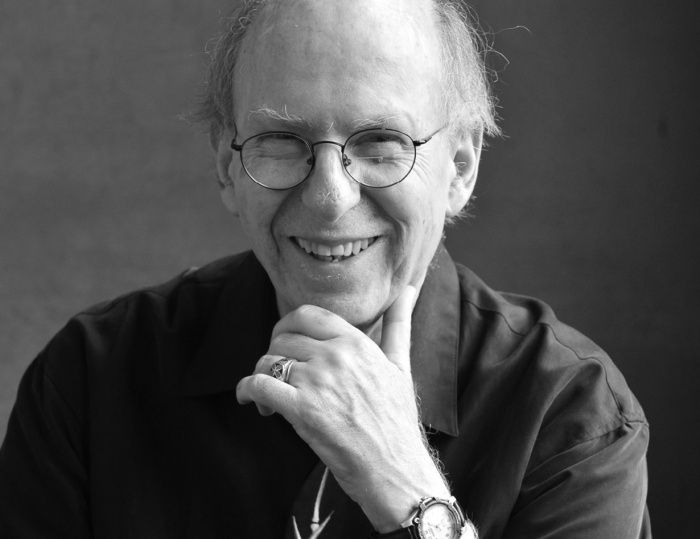 16.12.2019 News
(Photo credit: Tony Smith)
"Design is a comprehensive phenomenon that touches every aspect of life. It needs to be viewed in the big picture in order to fully understand its significance."
—Victor Margolin (2010)
It is with great sadness that we mourn the loss of Victor Margolin (1941-2019): author, academic and design thinker whose tireless analysis of design history has shaped designers and their thinking worldwide. Victor Margolin, Professor Emeritus of Design History from University of Illinois in Chicago passed away on November 27 in Washington D.C. Former ico-D President Iva Babaja (2013-2015) offered the followed words to honor Victor's legacy:

"Margolin needs no special introduction to designers as one of the pioneers of design theory and history. His oeuvre throughout decades has helped shape the way we think about and perceive design. As an educator, writer and editor he shaped generations of designers, who grew as designers and as human beings thanks to his relentless dedication in pioneering ideas, challenging concepts and editorial work.

Victor and ico-D have a long history together, from his speech at the World Design Congress in Chicago in 1978 and Icograda Seminar at the Centre Pompidou in Paris in 1979, a lecture at the Icograda Dublin Congress in 1983 and to many friendships and collaborations that span the decades. Victor also edited a special issue of on Persuasive Communication in 1984, authored the Design History Bibliography, which Icograda published in 1987, collaborated in the Working Group on Design Education in Latin America in 1992, spoke at the Beijing Congress in 2009 and contributed to Icograda Design Education Manifesto in 2011. He remained active and with his vivacious and inquisitive spirit kept on inspiring us, as he did with his proposal on The Good Society at the first ico-D Educational Platform in Hong Kong in 2014.

In 2015 in Gwangju, Korea, Margolin was honoured with ico-D Presidential Award, the highest ice-D honour, for his World History of Design. Although many histories of design existed before this one, never has an author shown us such a thoroughly researched, inclusive and integrated picture as Victor has. His History is a product of a lifetime of research, exploration and a keen interest in design works from all over the world, with special attention to include all regions that have traditionally been neglected in westernised chronologies. This inclusiveness and respect towards creativity and ideas of the humankind across the globe is a beacon of hope that in the future we see the world of design as a whole organism, and not just the reflection of its most prominent (and prosperous) proponents. It is also a core value that Victor shared with ico-D. This Award was but a small humble 'Thank you' to Victor for a lifetime of dedication in his work."
—Former ico-D President Iva Babaja (2013-2015)

Victor will be missed by all.
VICTOR MARGOLIN BIO

Victor Margolin, Professor Emeritus of Design History at the University of Illinois, Chicago was also founding editor and co-editor of the academic design journal Design Issues. He published widely on diverse design topics including design history, social design, design for development, design education, and design theory. Victor lectured at conferences, universities, and art schools in many parts of the world. In June 2015, he received a Lifetime Achievement Award for Design Research from Cumulus, DESIGN-ED, and the Design Research Society. Victor is most well known for his three volume publication World History of Design, considered the definitive historical account of global design from prehistory to the end of the Second World War.

Books that he has written, edited, or co-edited include The American Poster Renaissance; Propaganda: The Art of Persuasion, WW II; The Promise and the Product; The Struggle for Utopia: Rodchenko, Lissitzky, Moholy-Nagy, 1917—1936; Design Discourse; Discovering Design; The Idea of Design, The Designed World: Images, Objects, Environments; The Politics of the Artificial: Essays on Design and Design Studies; Culture is Everywhere: The Museum of Corn-temporary Art and Design and the Risk of Change (in Portuguese). His books have also been translated into various languages including Spanish, Turkish, Korean, Chinese, and Portuguese. The first two volumes of his three-volume World History of Design were published by Bloomsbury in April 2015.

LINKS
Interviews and articles about Victor Margolin: ico-D has published the following features about or written by Victor Margolin over the past decade. These interviews and articles are worth rereading in order to hear again the wisdom of Victor's words:

What is the future?…meet victor margolin to find out (11 September 2015) The focus of this second feature on the road to Eeum: "Design Connects" 2015 International Design Congress, Gwangju (South Korea) is the interview with the first speaker and master design historian: Victor Margolin.
(03 March 2010) Respected author, academic and design thinker, Victor Margolin chats with Russell Kennedy, Icograda President about future directions in design and his anxiously awaited book on the history of design.
A 'Social Model' Of Design: Issues of Practice and Research (08 November 2006) by Victor Margolin and Sylvia Margolin