peter bankov added to ICoD's list of esteemed lifetime friends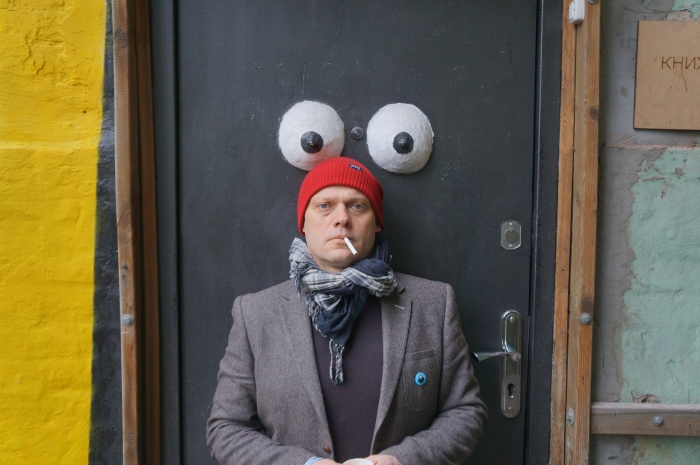 02.10.2020 News
Peter Bankov has been granted status at ICoD—an honorific title granted by the organisation to individuals who have made important contributions to the the International Council of Design's activities and advancement.
Over the past decade, Peter has generously designed the posters for ICoD's World Design Day programme, including , World Design Day 2018: Kids Can Too!, , and World Design Day 2020: Be Professional! We are honoured to have Peter's spectacular design work represent this important Council programme.
Peter Bankov was born in 1969 in Minsk. He graduated from the Minsk Art College in 1988 and the Moscow State Polygraph Institute in 1993. He is the creator and editor-in-chief of [kAk) magazine, one of the key points of reference for Russian graphic design. Peter is also the founder and creative director of Design Depot in Moscow. He has received numerous international awards and has been a panel member for many contests around the world. Peter holds the Gold prize from Italian Poster Biennale 2015, the Colorado Poster Biennale 2015, and Strelka/Russia 2014; as well as the the Jury prize from Golden Bee Biennale 2014. His art projects are part of private collections in Moscow, London and Beijing. He is the author and presenter of a cycle of lectures on design, and lectures in Russia, the CIS and Europe. His work is in the collections of Modern Art at MoMA, New York, (USA); Klingspor Museum Offenbach (Germany); Museum of the; Image (MOTI) (Netherlands); Les Arts Décoratifs (France); and Lahti Poster Museum (Finland).
Visit Peter Bankov's website to see more of his work.
Congratulations Peter!