ICOGRADA DESIGN MEDIA NETWORK WELCOMES IDJ+DD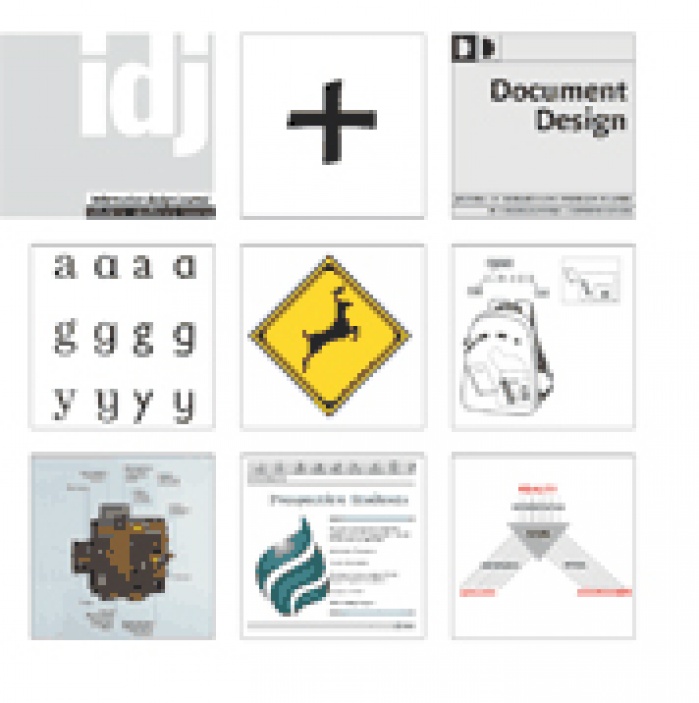 21.10.2004 News
Brussels (Belgium)
- The Dutch-based journal
IDJ+DD (Information Design Journal + Document Design)
has joined the Icograda Design Media Network (IDMN). Published by John Benjamins Publishing Company,
IDJ+DD
is a forum for both practitioners and researchers. It aims to enhance design knowledge and practice so that informed design can support people's interactions with printed and electronic materials, whether using verbal text, numbers, pictures, diagrams or other forms of representation. Icograda welcomes
IDJ+DD
to its international network of design publications.
IDJ+DD
brings together the variety of ways of investigating and thinking about the effective design of information in various genres. The editors welcome research papers, case histories, and reviews of research and practice. Contributions should be relevant to a multi-disciplinary audience, make clear their implications for designing and new research, and be based on appropriate evidence.
John Benjamins Publishing Company, is an independent academic publisher headquartered in Amsterdam, The Netherlands. In its 30+ years of publishing JB has been firmly rooted in every imaginable subfield of Language and Linguistics. In the past decade, JB has been building a significant list of publications in such additional fields as Translation Studies and Terminology, Psychology, Cognitive Science, Information Design, Philosophy, Organizational Studies and Art History with a dedicated interest in crossing over disciplinary borders.
IDJ+DD
is one of John Benjamins' 45 journals, all of which are available in electronic format.
---
Information Design Journal + Document Design 12:1 (2004) can be viewed for free by visiting:
www.benjamins.com/cgi-bin/
For further information please contact:
www.benjamins.com/idj
About the Icograda Design Media Network
The Icograda Design Media Network (IDMN) brings the world's design media together in an online community - a single, convenient source at
www.media.icograda.net
Formed by Icograda at the request of the international design media, the IDMN is dedicated to establishing and promoting standards and ethics in design journalism. It creates a forum for sharing ideas and information, fostering discourse among participants and with Icograda, and contributing to the furtherance of a meaningful body of knowledge regarding design and the role that design plays in modern society. Bona fide design media receive a free listing and a website link, provided as a service to the international design community. Design media publishers wishing to become IDMN Participants on a voluntary, no-fee, advertising-exchange basis may apply directly to Icograda - for an application/agreement contact the IDMN administrator at
admin@media.icograda.net
To see
IDJ+DD'
s IDMN profile, visit
www.media.icograda.net/web/idmn.shtml?m=IDJDD