OMAR VULPINARI PRESENTS "FABRICA. FOR THE PEOPLE, FROM THE PEOPLE" IN VIENNA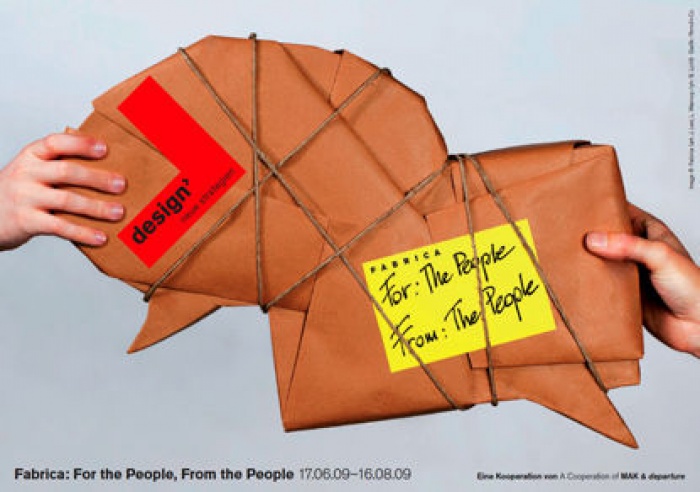 10.06.2009 News
Vienna (Austria)
- On 16 June 2009, the exhibition "Fabrica. For the People, From the People" will open at the MAK DESIGN SPACE, Vienna. Fabrica's two-way dialogue with its global audience, is expressed in the title and in the exhibition itself.
Fabrica's central concern is social commitment and , head of the Visual Communication department and Icograda Vice President, will give a lecture titled "Fabrica. The Benetton Communications Research Center" at the exhibition opening. He will speak about education, experimentation and implementation in art, design and communication.
Featured in the show are three areas of Fabrica's application: a selection of posters from four campaigns for UNWHO and UNICEF; the participative "Colors Notebook" project; and short documentaries on "near-extinct" trades that provide insight into the various fields of activity of Fabrica.
Poster Campaigns
Included in the poster selection is, "Show the Truth", a recent poster campaign for World No Tobacco Day 2009 for UNWHO. It depicts the effectiveness of reality-based pictorial health warnings over text-based ones.
In the second poster campaign on display, Austrian graphic designer, Valerie Gudenus's colorful plasticine figurines, symbolic of children, are captured in life-endangering situations for the "Global Child Injury Prevention" poster campaign for UNWHO and UNICEF 2008.
The third poster campaign on display, consisting of five posters, is targeted at young people in traffic who have the highest casualty rate in road accidents, for UNWHO's 2007 "Global Road Safety Campaign for Young Road Users".
"Global Violence Prevention Campaign" for UNWHO 2003, is the fourth poster selected. It takes a stance against any form of violence (child abuse, violence against women, suicide, etc.)
Colors Notebook
The "Colors Notebook" project is the result of a cooperation of Fabrica with the Centre Georges Pompidou, Paris, and Reporters Without Borders. Blank-page special issues of "Colors" magazine are regularly sent all over the world to give people an opportunity to express their opinions artistically without filters or censorship.
On view in the show are originals: a selection of "Colors Notebooks" filled out by participants in all parts of the world and sent back to Fabrica.
New blank "Colors Notebooks" will be freely available at the MAK DESIGN SPACE. Visitors are invited to participate in the project by taking them home, filling them with text and designs, and sending them back to Fabrica.
Near Extinct
Under the title "Unique Trades", six documentaries portray occupations which presumably will soon cease to exist, such as the "Manna Man" in Sicily who produces bread, or two fishermen hunting for shrimps from the horse-drawn cart in the shallow coastline waters, a school for toreros in Madrid and the last glass-eye maker in Great Britain.
The exhibition is open from 16 June - 16 August 2009.
---
For more information, please visit
www.MAK.at