Prografica's Héctor Villaverde honoured with Cuba's 2011 National Design Award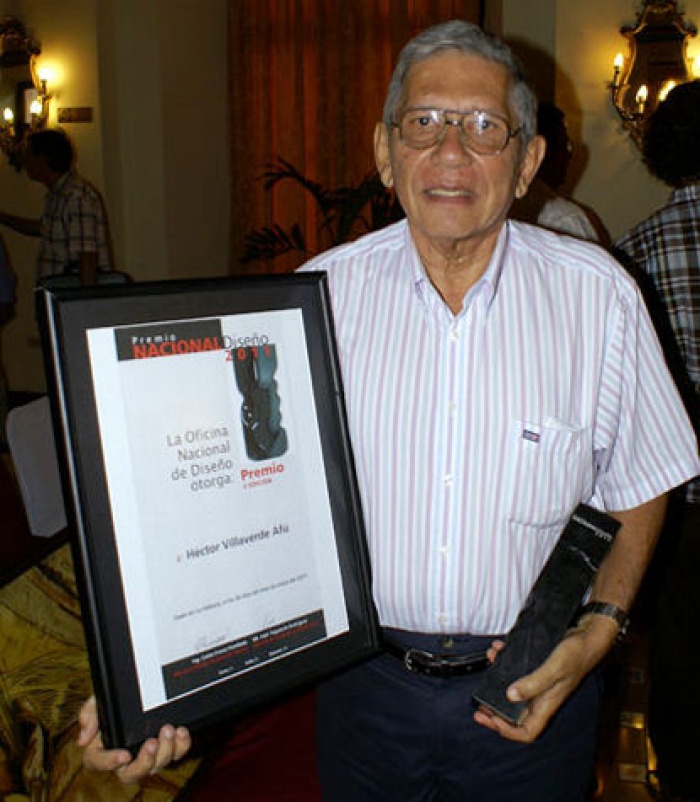 06.06.2011 News
La Habana (Cuba)
- In recognition of a successful career spanning five decades, Héctor Villaverde has been recognised with Cuba's National Design Award. The distinction, awarded every two years, celebrates Villaverde's dedication to the development of design in Cuba, its promotion at home and internationally, and his commitment to supporting new generations generations of designers. The awarded is granted by Cuba's National Design Office (ONDI) and the Ministry of Economics and Planning.
Villaverde said that his selection by the jury was a tribute to the "multifaceted work of designers" that he has advocated throughout his career. A graphic design graduate from the Warsaw Academy of Fine Arts, his career has been distinguished by collaboration with the magazines
Mella, Revolución y Cultura, Cuba, Prismas y Unión
and more than 300 books designed between 1977 and 1999 with publishing house of the Union of Writers and Artists of Cuba (UNEAC).
Villaverde has taught typography and editorial design at the Instituto Superior de Dise?o (ISDI), where he continues to be a member of its Scientific Council. He is also a consulting professor and recipient of an honorary degree from the Universidad de las Artes (ISA). The President of Cuba's , his work has been exhibited in Cuba and internationally, and he has represented Cuba in international events such as ERA05 in Copenhagen (2005) and the
Icograda World Design Congress
in La Habana (2007).
Villaverde, who is also one of the main organisers of the debates hosted at the under the name "Jueves del Dise?o" (Design Thursdays), was selected for the 2011 award among other distinguished professionals in the sector including Piedad Subirats Eduardo Arroyo, Carlos Alberto and Rafael Morante Masvidal.
The presentation ceremony was one of the closing events of the XI Semana del Dise?o en Cuba, and Villaverde dedicated it to the recently deceased José Cuendias, who served as the director of ONDI and the rector of ISDI. He also remembered one of the first recipients of the award, Mar?a Victoria Caignet, as his inspiration for her generation of useful and beautiful ideas, and her liaison with the new generations.
---
This article originally appeared in
La Jiribilla
in Spanish. It is reprinted here in translation with permission.