PYRAMYD PUBLISHES DESIGNINEUROPE 08|09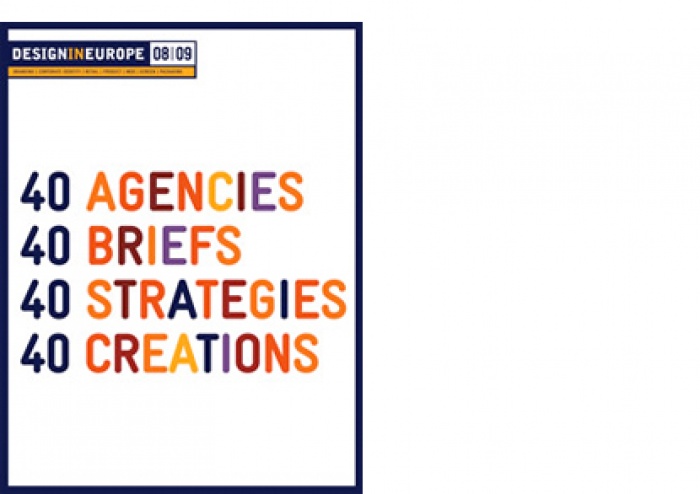 04.03.2009 News
Paris (France)
- Pyramyd ntcv has released the latest edition of DESIGN in EUROPE. This European and creative overview allows decision makers to have tangible ideas on today's trends of Design, on the status of supply and on possible perspectives.
For four years, DESIGN in EUROPE has been the reference guide on agencies and analysis, based on the firm belief that one must "know how to choose" before being able to decide "what to choose". This guide is intended for executives who use design for problem solving in their professional activities. It is dedicated to promoting design agencies to businesses. An intruduction by Gerard Caron, explains how to select and work with design agencies.
Choosing a design partner is very important. DESIGN in EUROPE serves as a guide to help businesses choose the right partners with the skill set that is most complimentary to their line of work. Each of the 40 European agencies in this 08|09 edition is introduced through an interview with the agency's director and/or founder, followed by a case study with the client brief and an analysis, strategy and creative solution. These case studies are grouped under five subject headings: brand (re)establishment, creating brand experiences, brand creation, brand extension and brand innovation. This unique approach distinguishes Design in Europe from other existing reference works.
Find out more and view the online guide at:
www.designineurope.com
To order your copy, visit:
www.artdesign.fr
---
About Pyramyd ntcv
Pyramyd trains and informs players in the profession of creation, communication and design. It is the publisher of the International Design Media Network (IDMN) participants
(in French),
étapes:
(in Spanish) and
.
www.pyramyd.com