Spring: Icograda Design Week in Vilnius 2011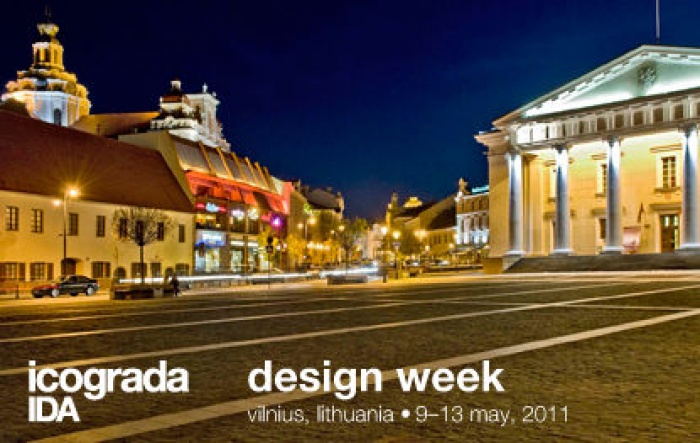 14.09.2010 News
Montreal (Canada)
– Vilnius, Lithuania has been selected as the host location for Icograda's first Design Week of 2011. Design Week is Icograda's signature event series addressing leading themes, thinking and trends within the communication design sector.
will explore design as a powerful process that transitions ideas into functional realities.
Spring represents the beginning of the cycle where ideas are planted and through a meticulous strategic design process they come to life and we can reap their fruits.
Spring 2011
will be a great opportunity for designers, business leaders and government stakeholders to meet, discuss and explore design as a basis for development. Spring is a powerful tool, loaded with positive design energy waiting to be released. Spring forward with design.
Lithuania was selected based on the strength of a proposal put forward by the Lithuanian Graphic Design Association (LGDA). Symbolically, 2011 marks the 50 anniversary of the Department of Design at Vilnius Academy of Arts.
About Vilnius
Vilnius, the capital city of Lithuania, is one of the most beautiful cities in Eastern Europe. With traces of Jewish, Karaite and Tartar cultures, Vilnius is a hub of multinational, multilingual and multicultural activity.
The rich history of Vilnius is present in this great city's architecture. Walking in Vilnius, one seems to step out of the present and into the pages of European history. UNESCO World Heritage list recognises the Old Town of Vilnius as one of the largest architectural treasures in Eastern and Central Europe.
About LGDA
Lithuanian Graphic Design Association (LGDA) was founded in 1996 by graphic design enthusiasts. It is an independent non-profit organisation formed through the cooperation of professional visual design creators. LGDA strives to promote design as a profession, stands for designers' interests in government institutions, showcases designers' creative activities and facilitates the activities of other miscellaneous organisations participating in design process.
---
For more information, please contact:
LGDA
T: +370 698 80125
T: +370698 35235
E:
info@lgda.lt
Event Secretariat
E:
msteckiw@icograda.org