Taiwan International Graphic Design Award winners announced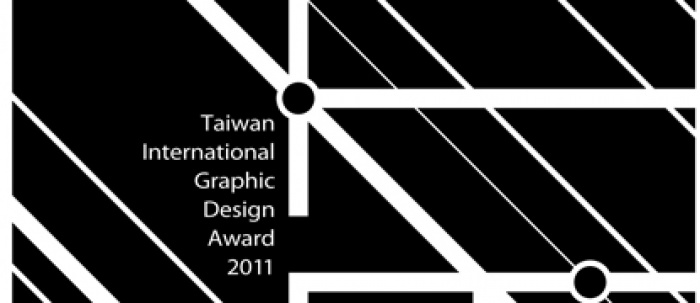 10.11.2011 News
Hsichih City (Taiwan - Chinese Taipei) - The Taiwan International Graphic Design Award has announced the winners of the this year's Taiwan International Poster Design Award and Taiwan International CI Design Award. More than 1393 design works were submitted from 32 different countries and regions for these two competitions.
The Taiwan International Poster Design Award is hosted by the Department of Commercial Affairs, MOEA in partnership with the China Productivity Center, to promote Taiwan's commercial design and to continue the exchange and interaction between our commercial design services and the international world. This competition selects outstanding works of international standard to raise the visibility of Taiwan's design potential and broaden the horizon of Taiwan's design industry.
In order to promote the comprehensive application of commercial design capabilities in Taiwan (Chinese Taipei) and to reflect the rising importance of corporate identity (CI), the Department of Commerce, MOEA, hosts the Taiwan International CI Design Award. Outstanding works of commercial value and international vision are selected to foster corporate recognition of CI, raise public awareness of design's potential and establish a model example in the design world.
On 30 September 2011, ten well-known local and international judges worked together to select the top works. Foreign guests include Helmut Langer (Germany), Pablo Kunst (Argentina), Osamu Fukushima (Japan), Moira Cullen (United States), Katsunori Aoki (Japan) and Michel de Boer (Netherlands). Local talents include Tsung-Hung Su (Taiwan - Chinese Taipei, Art Director of Lemon Yellow Design Company, professor of the Department of Fine Arts, Chinese Culture University) , Jeff, Che-Fu Liao (Taiwan - Chinese Taipei, Art Director of Feng Geh Image Design) , Taddy Ho (Taiwan - Chinese Taipei, Director of Operating Committee, BBDO) and Jane Wu (Taiwan - Chinese Taipei, President of Total Design).
A total of 134 works were selected (27 award winners and 107 specially selected entries), covering four categories. Among this selection are the recipients of the Grand Prize, the Icograda Excellence Award, the JAGDA Excellence Award, special theme (focusing on the Humanities, Sustainability), free style (focusing on commercial and campaign use), CI and dynamic identity. A judge's special award and a Taiwan International CI Design-New Talent Award are also granted in addition to the Gold, Silver and Bronze awards.
Download the [PDF, 2.2MB]
---
For more information, please contact
Ms. Hsiao
China Productivity Center
Design Promotion Department
T +886 2 2698 2989 x 2401
F +886 2 2698 9335
2F, No.79, Sec.1, Xintai 5th Rd
Xizhi Dist., New Taipei City
221 Taiwan (Chinese Taipei)
About China Productivity Center
Established in 1955, the China Productivity Center (CPC) was organised by fifty public and private commercial and industrial businesses. CPC has combined innovative concept elements and its own ample business management force to integrate marketing modules and mechanisms with consultation to help Taiwan's creative industry to grow, connect innovative products to the market, promote marketing and to substantiate new business opportunities and profitable operations.
cpc.tw