TALKING DESIGN: DESIGN AND PROGRESSIVE CHANGE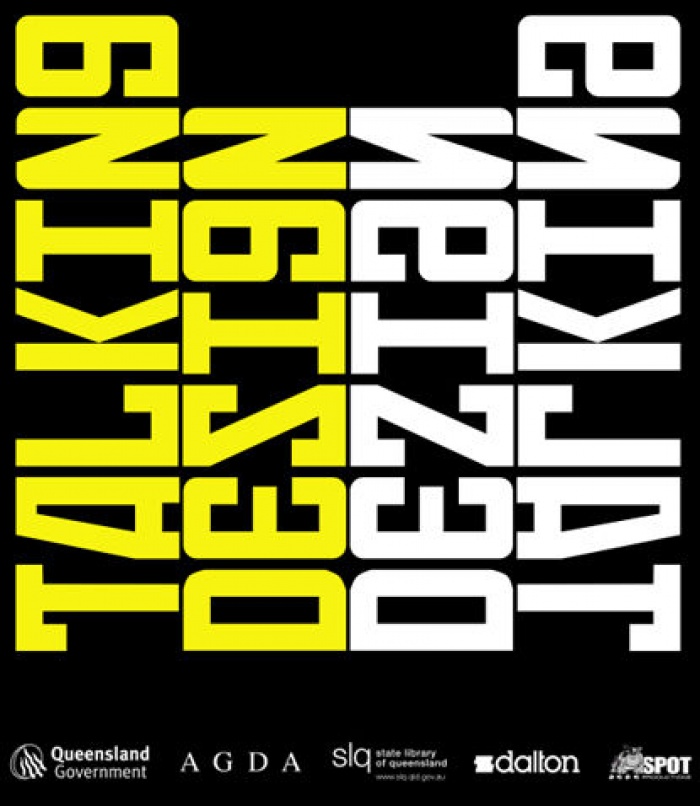 25.06.2009 News
Brisbane (Australia)
- The Australian Graphic Design Association (AGDA) Queensland is hosting a Talking Design Public Lecture supported by the Queensland Government through Arts Queensland and the State Library of Queensland. Don Ryun Chang (Korea) and David Berman (Canada) will talk about the role of design in a changing world.
The role of designers in a changing world
What role will design and designers play in delivering a positive future?
And what is the role of businesses in forging this future?

Don Ryun Chang
Seoul (Korea)
Don Ryun Chang was born to diplomat parents and grew up on five continents - Asia, Europe, North and South America and Africa. He was educated at the University of British Columbia in Canada, the Parsons School of Design, and received his MFA from the California Institute of the Arts. Don then worked for several organizations such as Nara Advertising, Design Focus in Korea, Steiner & Co. in Hong Kong, and was Creative Director for the Infinite Group. Don founded DC&A in 1991, which later became one of the leading identity companies in Asia. The company merged with Interbrand in July 1999 and has developed acclaimed identities for the 2002 FIFA World Cup, Korea Telecom, Shinhan Bank and Korea Tourism Office.
Don has received numerous international design awards from prestigious organisations such as the Brno and Warsaw Poster Biennale, and the Type Directors Club of New York. Don lectures widely on branding and is currently Dean of the Graduate School of Advertising at Hongik University in Seoul. He has served as Vice President of the and is the current President of the Icograda Executive Board. Don advises for many institutions including the Korean Olympic Committee, Seoul Metropolitan Government and is the author of five books including
How to succeed in business with design
and
Brand Media Innovation
.
David Berman
Ottawa (Canada)
David Berman has over 20 years of experience in graphic design and communications and has worked extensively in the adaptation of printed materials for electronic distribution, including web design and software interface development. As an expert speaker, graphic designer, communications strategist, public speaker, typographer and consultant, his professional work has brought him to over 10 countries in the past few years. His clients include IBM, the International Space Station, the Canadian Government, the World Bank, and the Aga Khan Foundation. David's work includes award winning projects in the application of plain writing and design.
David has worked to establish a code of ethics that embraces social responsibility for graphic designers throughout Canada. The
Society of Graphic Designers of Canada (GDC)
ratified his draft nationally in May 2000. He served as President of the first elected board of the , North America's first accredited graphic design organisation, from 1997 to 1999. He led the development of the association's General Bylaw and Rules of Professional Conduct and authored Ontario's accreditation examination section on ethics and professional responsibility. He has served as the National Ethics Chair for the GDC since 2002. David has served as Treasurer of the Icograda Executive Board since 2005. He published
Do Good Design— How designers can change the world
in January 2009.
Details

Date: 14 July 2009
Time: 16:30 - 21:30
Venue: slq Auditorium 1, Level 2, State Library of Queensland
Admission is free but RSVP is required
by Thursday 9 July 2009 to
qld@agda.com.au
with the subject 'Talking Design'. Seating is strictly limited.
---
About AGDA
The
is the national association for professional graphic designers. It was founded in 1988 to facilitate the advancement of the graphic design profession in Australia. AGDA is a Professional Member of Icograda.