Testimonios del Dise?o Gr?fico Cubano 1959 - 1974 launched at International Book Fair in la Habana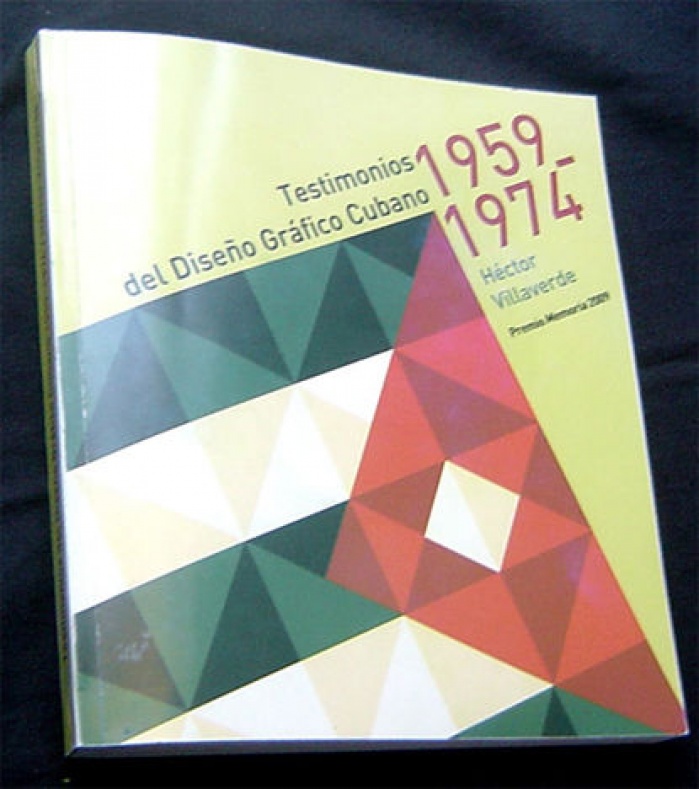 12.02.2011 News
La Habana (Cuba)
- Testimonios del Dise?o Gr?fico Cubano 1959 - 1974, a new overview of Cuban graphic design by Héctor Villaverde, was launched on Sunday, 13 February at the International Book Fair in La Habana, Cuba.
Published by the Centro Cultural Pablo de la Torriente Brau, the book chronicles the significant moments of design that Villaverde describes as Cuba's "golden age" over the span of fifteen years that saw revolution transform the country and its international reputation.
Above: Villaverde receiving his lifetime achievement award in 2007.
Villaverde is well-known and respected in the Cuban design community and international circles. He is the 2007 recipient of the recognising a lifetime achievement in graphic design, presented annually by the Visual Artists Association (UNEAC) of Cuba.
As President of Progr?fica, he brought the
Icograda World Design Congress
to Cuba in 2007 and curated the international poster exhibition,
Posters for Cultural Diversity
, that was showcased at the Museo Nacional de Bellas Artes during the Congress.
---
For more information, please contact:
Centro Pablo de la Torriente Brau
Calle Muralla No. 63 entre Oficios e Inquisidor
La Habana Vieja
C.P. 10100 Cuba
T: +537 861 2779
F: +537 204 2744
E:
villaver@cubarte.cult.cu