5OUP.COM: FOR CREATIVE STUDENTS, BY CREATIVE STUDENTS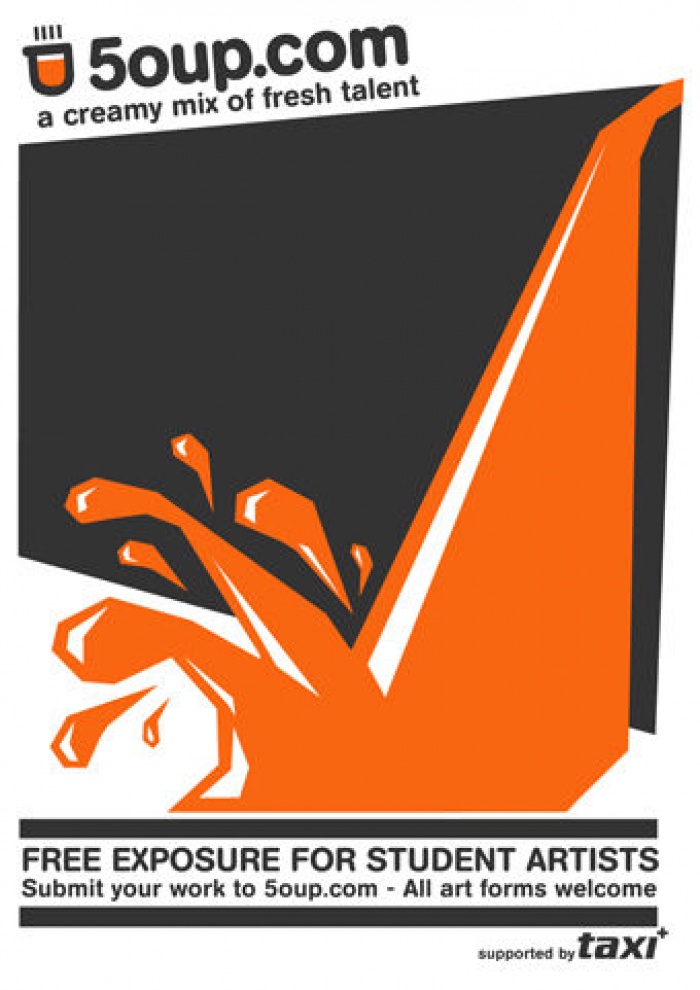 21.03.2005 News
London (United Kingdom)
- James Chambers and Tom Judd have recently launched a website dedicated to showcasing the best student talent from around the world. A portal run by students for students, 5oup.com provides each successful applicant with a profile page that includes a personal introduction and 4 images of their best work. On top of this, 5oup.com also provides news, inspirational links and current art and design competition details. Students themselves, James Chambers and Tom Judd have big plans for the site and are currently looking to incorporate additional content.
"We want to provide student artists with information that will encourage them to explore the various ways that the Internet can be utilised for self promotion. This new content will consist of tutorials, articles and interviews," says Tom Judd, co-founder of 5oup.com.

Bianca Zen, Editor of TAXI Design Network commented, "This creative initiative of 5oup is very commendable and entrepreneurial. 5oup has very sharp foresight for the future. With the vast contribution these emerging artists will make, the design industry will not only gain new talents but it will also benefit from the credulous growth 5oup will bring. Besides sponsoring this press release, TAXI Design Network hopes to work closely with 5oup to build this young nation of talents."

James Chambers and Tom Judd are keen to bridge the gap that currently exists between education and the professional world and hope 5oup.com will become popular in both these areas.

This press release is sponsored by TAXI Design Network.

---

For further information please contact:
James Chambers
Tom Judd
E: info@5oup.com

About 5oup.com
The idea behind 5oup was conceived by James Chambers and Tom Judd, students from the United Kingdom. James Chambers is studying BA Graphic Information Design at the London College of Communication and works mainly in web and print design. Tom Judd is studying at Manchester Metropolitan University for a BA in Illustration and Animation. He works in illustration, animation, web and interactive design. Tom Judd was recently featured as one of the top ten up and coming talents for 2006 by Computer Arts magazine.
www.5oup.com
About TAXI Design Network
TAXI Design Network is a participant member of the Icograda Design Media Network.
www.designtaxi.com