ICOGRADA SECRETARIAT TRANSITIONS TO NEW LEADERSHIP IN MONTREAL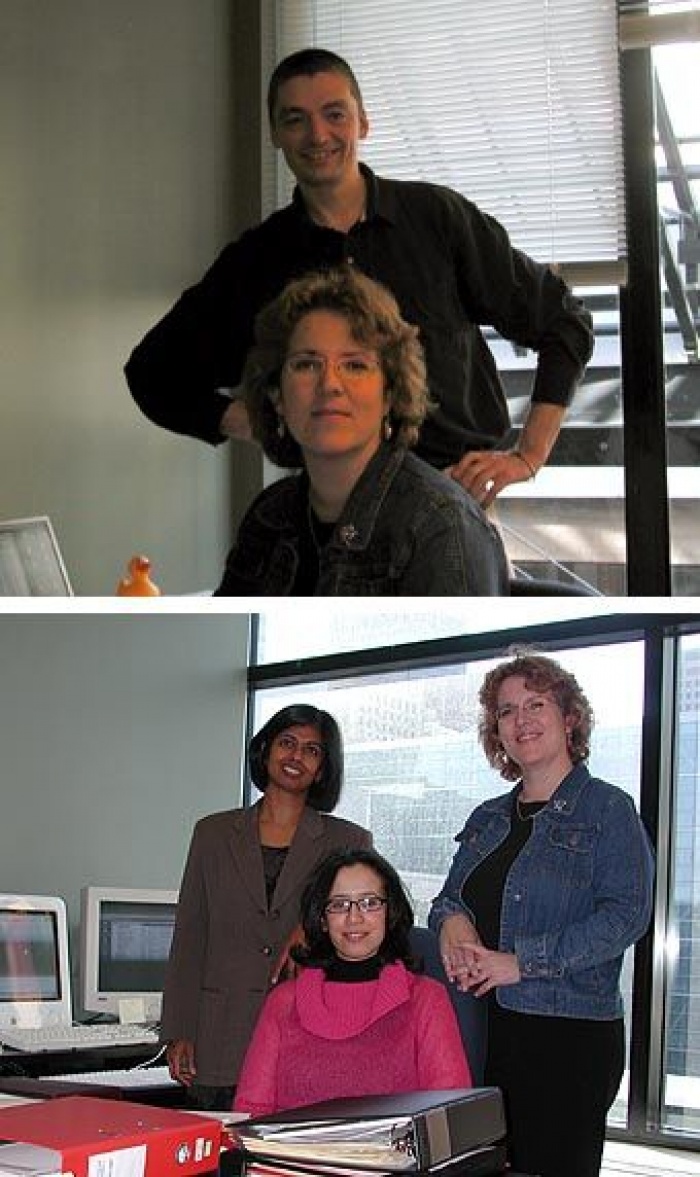 29.03.2005 News
Montreal (Canada)
- Icograda is pleased to announce that its Secretariat is now operating from new headquarters in Montreal, Quebec, Canada.
Brenda Sanderson, the new Director of the Secretariat, began working from Montreal on March 7. Ms. Sanderson worked closely with outgoing Director Thierry Van Kerm for two weeks to manage the smooth transition of operations from Brussels to Montreal.
Ms. Sanderson said, "Thierry has contributed significantly to the growth of Icograda over his six year tenure as Director. Under his stewardship, the association's membership has grown significantly, the model for Icograda's Design Week events has become a reality, and Icograda's online networks that connect design students, media and friends around the world have been added as communications tools. In addition, he has been an exceptional association manager. I feel fortunate to have been able to spend this transition time with Thierry. As we look to the future, there will be considerable change and growth for Icograda as we develop the new Secretariat in Montreal, welcome new members to the Icograda network, and work even more closely with ISCID to bring the International Design Alliance to fruition."
Mr. Van Kerm added, "It was a pleasure to work at such a level with designers from all around the world. It has been a true gift to me. In the last six years, I 've had the chance to meet exceptional people I've learned a lot from. I want to thank all of those I worked with and all the Board Members I worked for: their contribution and dedication has been and will remain astounding. Icograda wouldn't be where it stands today without them. Stunning news is to come in the next couple of months. Although Icograda tripled in size and budget within the last six years, I'm sure this is only a start and such a growth will continue for the next ten years at the very least. During my stay in Montreal, I could also experience the closer collaboration with Icsid secretariat, Dilki De Silva and Maria Ramouch. On that front as well concrete and sound steps are to be expected by members in the near future. I was very pleased to hand over Icograda's Directorship to Brenda who will now take Icograda to a new phase of its development. I'm confident Brenda will take Icograda to very high standards. I wish her and the whole Icograda community, the best: greetings to all of you! "
A priority for the Secretariat will be preparing for the move into permanent office space the end of May. "Icograda is truly fortunate to have its Secretariat hosted for the next ten years, alongside the ICSID team, in Montreal," said Ms. Sanderson, "The contributions made by Montreal International to foster the future growth of our association and increase the profile of design are truly appreciated."
---
For further information please contact:
Until May 30:
Icograda Secretariat
c/o Montreal International
380 Saint-Antoine Ouest,
Suite 8000
Montreal, Quebec
H2Y 3X7
T: +1 514 987 8191, x. 462
F: +1 514 287 9057
E:
secretariat@icograda.org
W:
www.icograda.org