Call for submissions: 2011 Hyphen volume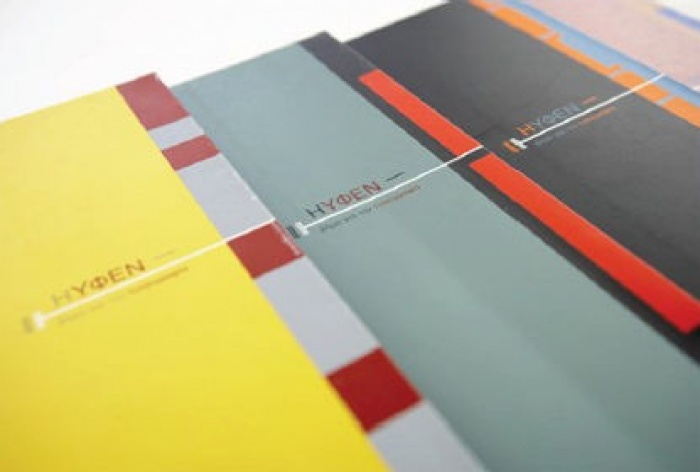 14.03.2011 News
Nicosia (Cyprus)
- Hyphen welcomes papers on typography and graphic communication and contributions at the meeting places between typography and other disciplines.
Eight volumes have been published since 1998 and the journal now appears on a yearly basis.
The 2011 volume will be printed in October.
The editor will be accepting contributions until the end of June 2011 and endeavours to acknowledge receipt within 15 day after the contribution has arrived.
On acceptance, the editor will ask contributors to supply their work as a word-processed file. Illustrative matter, in digital or conventional form, accompanying the text should be in an acceptable form to allow for the best possible reproduction.
Proofs are sent to contributors about two months before publication. Contributors receive three complimentary copies of the relevant issue.
---
For more information, please contact:
Klimis Mastoridis, PhD, FISTD, FIP3
Dr of Typography & Graphic Communication
University of Nicosia
PO Box 24005
1700 Nicosia, Cyprus
T: +357 22 841 725
E:
mastoridis.k@unic.ac.cy
W:
www.unic.ac.cy
About the University of Nicosia
The Department of Design and Multimedia of the University of Nicosia runs high quality BA degree courses in the fields of Graphic Communication and Multimedia Design. It is a dynamic and forward thinking department committed to the education of thoughtful and responsible designers for the new era. The University of Nicosia is a member of the Icograda Education Network.
www.unic.ac.cy