RISD's Summer Institute for Graphic Design Studies (SIGDS) announced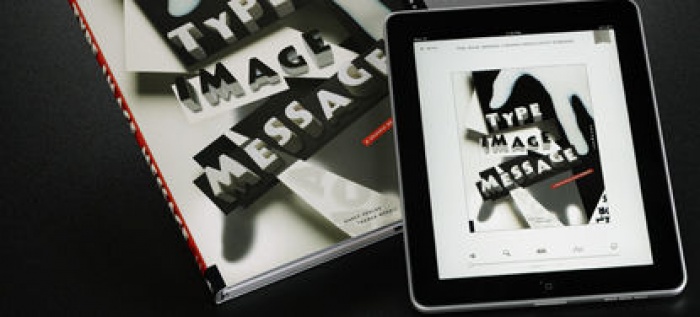 14.03.2011 News
Providence (United States)
- (RISD)'s Summer Institute for Graphic Design Studies (SIGDS) is an unparalleled opportunity for students and professionals from numerous disciplines to immerse themselves in a broad range of graphic design topics, offered in a series of concentrated two-week courses.
The SIGDS program is structured in four successive, independent two-week modules. Each module comprises 60 hours of course work, and classes run Monday through Friday for two weeks. There are three courses to choose from in each module; students can enroll in courses in one, two, three or all four of the two-week modules, as preferred. Tuition is USD $2250 for each module, and there is a USD $75 lab fee for each module. The modules are independent and there are no prerequisites, so a student may take any combination of modules.
Instruction is provided by professors from RISD's Graphic Design Department and visiting international graphic design professionals. RISD's renowned, comprehensive design studios and high-tech facilities, among the very best in the country, complement a curriculum that is both technically advanced and conceptually innovative.
The SIGDS curriculum is especially attentive to addressing the monumental changes that have occurred as a result of the globalization of visual communications. Its courses seek to aid participants in the challenging undertaking of improving the way we communicate visually. The individual offerings range from those with little emphasis on technology to those much more dependent on technology, but all invite students and other aspiring graphic designers to join with educators and professionals as they create exciting, well-considered graphic design.
SIGDS two-week courses are intended for students at all levels of experience, including absolute beginners. This year's offering includes:
13 June - 24 June
Type + Image Design
Magazine Design
Graphic Design History
27 June - 8 July
Web Design
Type + Image in Motion
E-Publication Design
11 July - 22 July
Book Design
Poster Design
Exhibit Design
25 July - 5 August
Data-Driven Design
Identity Design + Branding
Here. Then Gone.
If you have any questions or concerns about prerequisites, please feel free to contact Franz Werner at
fwerner@risd.edu
or +1 401 323 3184.
---
For more information, please contact:
Rhode Island School of Design
?Two College Street?
Providence, RI
United States 02903?
T: +1 800 364 7473?
T: +1 401 454 6100
E:
fwerner@risd.edu
W:
www.sigds.org
About RISD
(RIZ-dee), founded in 1877 in Providence, Rhode Island, is a vibrant community of artists and designers that includes more than 2300 students from around the world, approximately 500 faculty and curators, and 400 staff members. Each year more than 200 prominent artists, critics, authors and philosophers visit our historic College Hill campus. RISD is a member of the Icograda Education Network.
www.risd.edu