DESIGN THAT MATTERS: COPENHAGEN DESIGN WEEK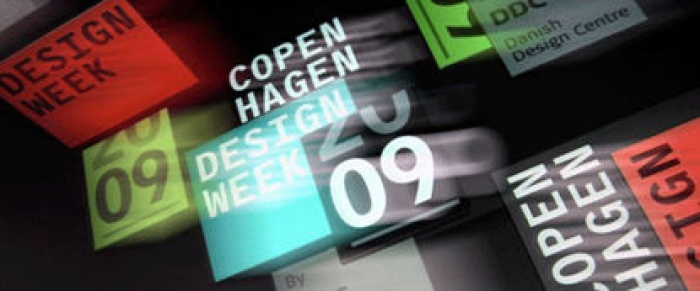 09.07.2009 News
Copenhagen (Denmark)
- The whole of Copenhagen will buzz with design activities and events when the first international Copenhagen Design Week is launched from the 27 August - 6 September 2009.
Copenhagen Design Week is an international event presenting and discussing new ideas, knowledge and products - design that creates possibility in a changing world. During the week, both established and new design events are brought together to give participants insight, vision and inspiration.
As a prelude to the UN's Climate Conference COP15 (which will be held in Copenhagen in December), the theme is sustainable design. There will be a focus on design and architecture that matters for society and the climate, presented via exhibitions, trade shows and seminars. Together these events illuminate the positive role that design can play in tackling the environmental and social challenges that the world faces.
An initiative from the Danish Ministry of Economic and Business Affairs, Copenhagen Design Week is developed and arranged by the Danish Design Center in cooperation with many national and international organisations including: INDEX:, CODE09, Danish Architecture Center, Danish Crafts and the Copenhagen Furniture Fair.
Christian Scherfig, Managing Director of the Danish Design Centre, said: "Copenhagen Design Week presents a broad spectrum of design—from fashion to product to the new fields of systems design and interaction. Each element of the program explores the positive power of design, inspiring businesses and individuals to generate new possibilities for a changing world."
Highlights of Copenhagen Design Week include:
INDEX:
The world's largest design prize that highlights design to improve life. The event includes an exhibition and an award ceremony with top personalities from the design world.
IT'S A SMALL WORLD
: A major exhibition that explores 'new craftsmanship' in Danish design, craft and architecture.
COPENHAGEN SHOWHOW
: Showcase of sustainable design that gives a positive message to businesses, designers and the general public. The showcase also includes TALENT SHOW — Danish design students´ engagement with sustainability.
CO2PENHAGEN
: The world's first carbon neutral festival that uses design to demonstrate the potential of clean technology.
CODE09
: A major trade show that displays the best Danish and international design.
CO2 E-RACE
: A demonstration of high-powered electric cars that explodes the myths around sustainable transportation.
COPENHAGEN FURNITURE FESTIVAL
: A distributed festival of design in which visitors are transported to designers' showrooms.
NEXT VISION BRIGHT GREEN FASHION
: A collaboration between Berlin and Copenhagen in which new talents present sustainable fashion trends.
Copenhagen will also be hosting numerous knowledge events that explore the Design Week's themes. The knowledge platform as a whole is intended to provide an insight into social and environmental design, highlight opportunities and share knowledge. Each of the knowledge activities is developed with a different partner and have different formats: talks, workshops, seminars and film presentations.
Some of the confirmed knowledge events include: the DDC International Seminar that explores how businesses can be transformed through ecologically intelligent design; International Network For Design Managers, which is the first meeting of the International Network for Design Managers; COPENHAGEN CO'CREATION, which brings together international designers, business and experts, to provide cutting-edge knowledge on user-driven innovation; and the Designing for good - what do you get out of it? that explores the business rewards of design that takes part in solving global challenges.
Copenhagen Design Week is an international event that brings together personalities from the public, private and creative sectors from around the world. Participants in the week include: Cameron Sinclair, Architecture for Humanity; Alex Steffen, Worldchanging; Fabio Sergio, frog design Creative Director; Michael Braungart, author of Cradle-to-Cradle; Ingrid Zeegers, Director of Sustainable Business Development, Phillips; Chris Bangle, ex-Chief of Design for the BMW Group; and Alice Rawsthorn, the design critic of the International Herald Tribune and member of the Global Agenda Council for Design of the World Economic Forum.
The Danish Ministry of Economic and Business Affairs, Velux, Dreyers Fond and the Danish Culture Ministry support Copenhagen Design Week.
---
For further information, please contact:
Mette Davidsen-Nielsen, Project Manager
M: +45 2010 8760
E:
mdn@ddc.dk
Mark Stevens, PR manager
T: +45 3369 3336
M: +45 2752 3445
E:
mst@ddc.dk
Christian Scherfig, Adm direkt¸r
T: +45 3369 3369
E:
csc@ddc.dk
W:
www.copenhagendesignweek.dk
About the Danish Design Centre
The
is a Promotional Member of Icograda. The DDC's strategic focus areas are:
To build awareness of design and the economic effects of design among businesses

To develop the competencies of Danish design firms

To brand Danish design on a national and international level