WWW.ERA05.COM OPENS FOR ONLINE REGISTRATION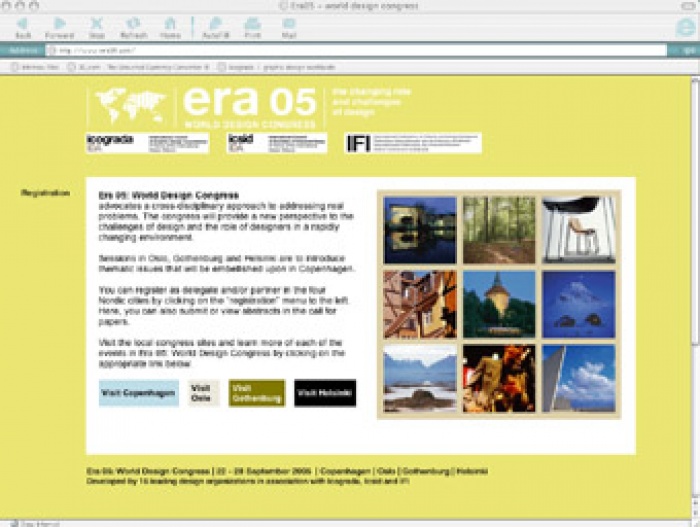 31.03.2005 News
Copenhagen (Denmark)
- The new www.era05.com was launched at just past midnight March 31. The updated site links to local sites that provide indepth information on each of the Era events. Interested visitors from all over the world are already enjoying the improved user experience.
"Structure is better...the site is just more user-friendly. There is no longer any doubt of where relevant information can be found. This probably will make it easier for people sitting at home to learn what they need to know and to decide to come to the congress. "
- Ina Kristensen, Master of IT Design, Communication and Media.
A key feature of the new site is the ability for visitors to register online for the Congress, which is attracting phenomenal interest. The judging panel is now processing more than 120 submissions to its Call for Papers from all over the world. Selected items will be made public in mid-May.
HRH Crown Prince Frederik of Denmark will open Era 05 on Monday 26 September.
---
For further information please contact:
Marc Lefkowitz
World Design Congress
c/o Danish Design Center
H C Andersens Boulevard 27
1553 Copenhagen V
Denmark
T: +45 33 69 33 22
F: +45 33 69 33 00
E:
mle@ddc.dk