INDEX:Award 2011 call for nominations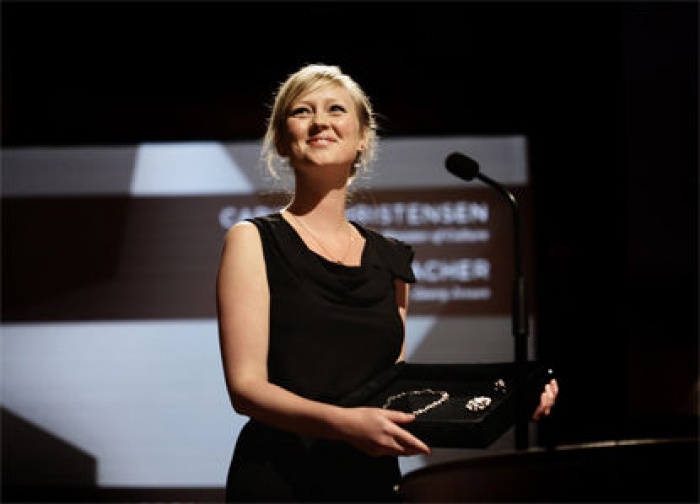 11.09.2010 News
Copenhagen (Denmark)
- INDEX: is now accepting nominations for the forthcoming INDEX:Award 2011. The award is the largest monetary design award in the world, and it is presented biennially to five winners at a ceremony in Copenhagen.
The next INDEX:Award will be presented in 2011, but until 17 December this year, the world community can nominate their favorite designs for the award. Nomination and participation in INDEX:Award is completely free of charge.
Design to improve life!
What sets the INDEX:Award apart from other design awards is its focus on designs that have a life-improving impact. INDEX: is looking for designs that target and solve the challenges and problems of human life. ??Anybody can nominate a favorite life-improving design for the award, which is presented to an international jury of designers, design scholars and thinkers, business people and curators. The award, worth a total of EUR 500 000, is presented to five winners, which are each presented with a monetary award of EUR 100 000.
All entries will be displayed on the nominations website, and a select group of finalists with between 50 and 100 designs will be displayed in the world touring INDEX:Award 2011 Exhibition premiering in Copenhagen, Denmark, in September 2011.??INDEX: accepts entries from all fields of design including communication design, product design, architecture, service design, interaction design, social design and greentech.??
Submit a nomination:
NominateForINDEXAward.dk
---
For more information, please contact:
E:
nominations@indexaward.dk
W:
www.indexaward.dk
About INDEX:
INDEX: is a Danish-based, non-profit organisation that was established in 2002 and coined the concept "Design to Improve Life". We work globally to promote and apply both design and design processes that have the capacity to improve the lives of people worldwide.
www.designtoimprovelife.dk