New book on information design edited by ico-D Past President Jorge Frascara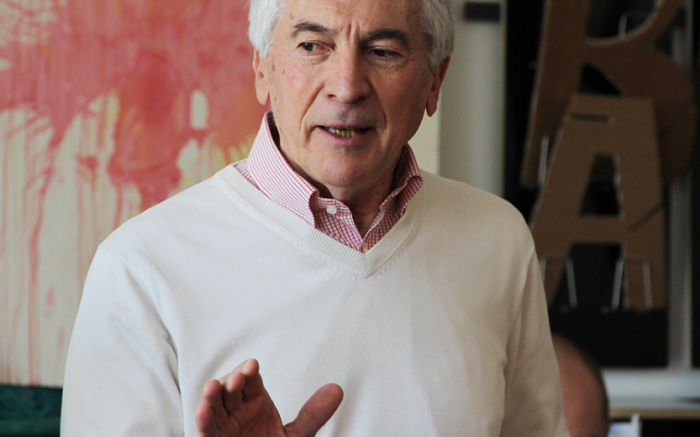 25.06.2015 News
New design book released:
Information Design as Principled Action: Making Information Accessible, Relevant, Understandable, and Usable
Edited by Jorge Frascara
Common Ground Publishing 2015
ico-D Past President Jorge Frascara (1985-1987) gathered twenty-eight authors from diverse fields of design practice, and also from the study of cognition and language, to create a volume that deals with design theory, history, practice, and education.

"In business, government, health, transportation, tourism and education we are constantly challenged by the volume of information flow. This book demonstrates how leaders in the art and science of information design manage to make the information attractive, accessible, understandable, and usable."
- Common Ground Publishing

The case studies included in the book cover information about medicines, government regulations, the integration of design and writing, information design for mobile systems, typography for users with special needs, the facilitation of learning and memory, maps and data visualizations, among other topics.

Written by design experts, but also by younger designers who report on research and design methods and processes, the five-part volume is extensive in scope, and dedicates an entire chapter to ico-D (formerly icograda) in the Historical Overview section, entitled: Pictopolitics: icograda and the international development of pictogram standards: 1963-1986 by Wibo Baker.

"This book is for people who in their everyday professional activity are connected with the planning or crafting of communications aimed at informing, instructing or assisting decision-making processes."
Find the Abstract, Table of Contents, as well as the full list of contributors .

Electronic or printed copies can be acquired from: http://ondesign.cgpublisher.com/product/pub.224/prod.3
More about Jorge Frascara
Professor Emeritus, Graphic Design, University of Alberta, Vancouver, Canada
Jorge Frascara is professor emeritus, University of Alberta, honorary professor, Emily Carr University, advisor to the PhD program in the science of design, University IUAV of Italy, former president of ico-D, and former convener of an ISO Working Group on graphic symbols. He is fellow of the Society of Graphic Designers of Canada, and member of the editorial boards of Information Design Journal, Visible Language and Design Issues. He has published nine books, including Communication Design, Design and the Social Sciences, User Centred Graphic Design and Designing Effective Communications, as well as more than 50 articles. He now lives in Vancouver, Canada, working and researching on information design for the health sector.