WORLD-CLASS DESIGNERS TO FOCUS ON SUSTAINABLE RURAL TRANSPORT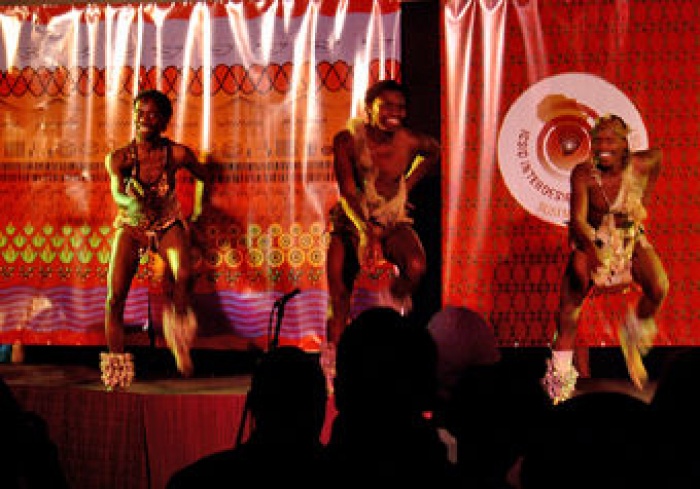 05.04.2005 News
Rustenburg (South Africa)
- Designers from 17 countries joined their South African counterparts in Rustenburg on Sunday, 3 April to solve problems around sustainable rural transport. Interdesign 2005 is an initiative of the International Council of Societies of Industrial Designers (Icsid) and is organised locally by the Design Institute, a division of the South African Bureau of Standards (SABS). The National Department of Transport supports this venture and it is endorsed by the International Council of Graphic Design Associations (Icograda).
The two-week workshop was officially launched by Mr Martin Kuscus, chief executive officer of the SABS on Sunday afternoon. In the course of the two weeks, the designers will work in four groups, designing animal-drawn carts, bicycles and tricycles, alternative modes of transport and considering the communication aspects related to the issue of sustainable rural transport.
The workshop will kick off with field trips into rural North-West Province where the designers will acquaint themselves with the unique problems faced by developing communities. Designers will then get to work on different aspects of non-motorised transport. A computer centre with 24-hour connectivity has been set up to involve colleagues from around the world who could not make it to South Africa.
An interesting aspect of Interdesign 2005 is that designers from developed countries (Europe, United States and Japan) will work alongside colleagues from China, India, Korea and Malaysia. African delegates include designers from Botswana and Nigeria. Israel and Turkey will also be represented.
According to Adrienne Viljoen, manager of the SABS Design Institute, this is an ideal opportunity to pay focussed attention to the problems facing developing communities. South Africa will benefit from this pool of creative minds and technically skilled individuals who have come together through Interdesign 2005 , Viljoen said.
Final presentations of designs will be made on Saturday, 16 April. These designs will then be handed over and it is envisaged that the first prototypes will be available by August.
---
For further information please contact:
T. 083 4578682 - Jennie Fourie
T. 073 2156203 - Patiwe Booi
W:
www.interdesign2005.org.za